Welcome to DP Heath And Fitness
What conditions and injuries we treat at the sports injury clinic at DP Health and Fitness Hayling Island:
Neck Pain
Shoulder Pain
Elbow and Wrist Pain
Upper and Lower Back Pain
Hip Pain
Knee Pain
Ankle Pain
Sciatica

Arthritis
Migraines and Headaches
Sports Injuries and Occupational Injuries
Repetitive Strain Injuries
Posture and Musculoskeletal Assessments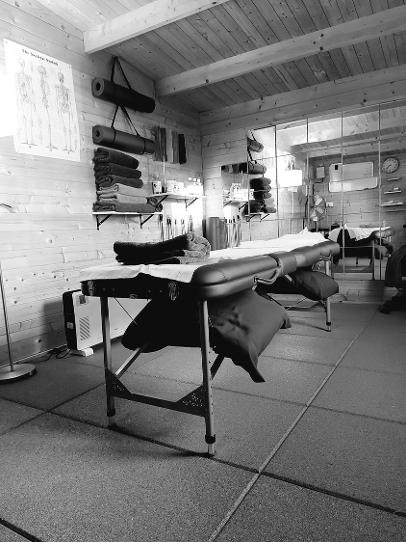 What skills we offer in our treatments:
Advanced Sports Massage Skills
Joint Mobilisation Techniques
Musculoskeletal and Neurological Assessments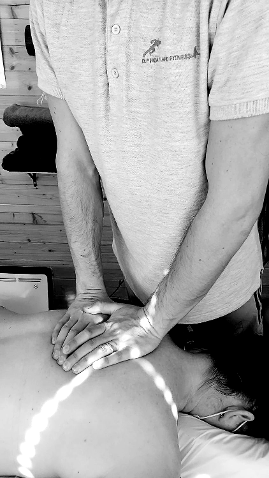 Dan Parham - FFHT VTCT dip Sports Massage Therapist & BmP Bodymaster Method Practitioner
Dan from D.P Health and Fitness established himself and the sports injury clinic in July 2008 when he qualified as a Sports Massage Therapist. Dan has drive and passion for the job and is highly experienced offering his clients with a range of basic treatments to advanced massage techniques. Dan individually tailors his treatments for his clients , using preventative and advanced techniques to treat patients with sports injuries and occupational injuries , chronic discomfort muscular pain and imbalances. Dan's philosophy is that you're site of pain isn't the main source of the problem but a connection to other areas that can create painful sites ranging from postural dysfunction, muscular imbalances from previous injuries to trigger points .
Dan used to be a keen football player from a young age playing for AFC Bournemouth centre of excellence until injury prevented him from going further in football which then lead him into the sports injury industry. Dan is a keen runner running 40 miles plus a week and has completed the great south run 2 times and setting a PB of 1 hour and 7 minutes knocking of 2 minutes from his previous time of 1 hour and 9 minutes. Dan is now training at a very high level and trains 6 times a week to reach his next targets and goals. Dan completed the Great South Run 2016 with a new PB of 61 minutes. Dan is also an open cold water swimmer who truly believes in the health benefits that open water swimming has on the human body for overall health and wellness.
Qualifications and Skillset:
V

TCT LEVEL 3 Sports Massage Therapy Diploma

VTCT LEVEL 3 Anatomy and Physiology Diploma

Body Master Method Practitioner Diploma with the following expertise:

J

ohn Gibbons Body master method (Knee Joint masterclass)

John Gibbons Body master method (hip and groin masterclass)

John Gibbons Body master method (Cervical Spine masterclass)

John Gibbons Body master method (Shoulder joint masterclass)

John Gibbons Body master method (Spinal Manipulation and Mobilization)

John Gibbons Body Master method (Advanced Soft Tissue Techniques)

John Gibbons Body Master Method (Neurological Testing)

John Gibbons Body Master Method (The Vital Glutes and Psoas Masterclass)

John Gibbons Body Master Method (Pelvis , Sacroiliac Joint and Lumbar Spine)

Athletic and Kinesiology Taping

First Aid Trained

Nutrition and Weight Management Adviser

Level 2 Gym Instructor
Current studies for further qualifications
Level 4 lower back pain Exercise Specialist Diploma which qualifies in:

Mat Pilates Instructor (Pilates with equipment , Pre and Post natal and Pilates for orthopaedic conditions)

G.P Referral and lower back pain rehabilitation programs

Level 4 Specialist Personal Trainer

Nutrition in Sports and Exercise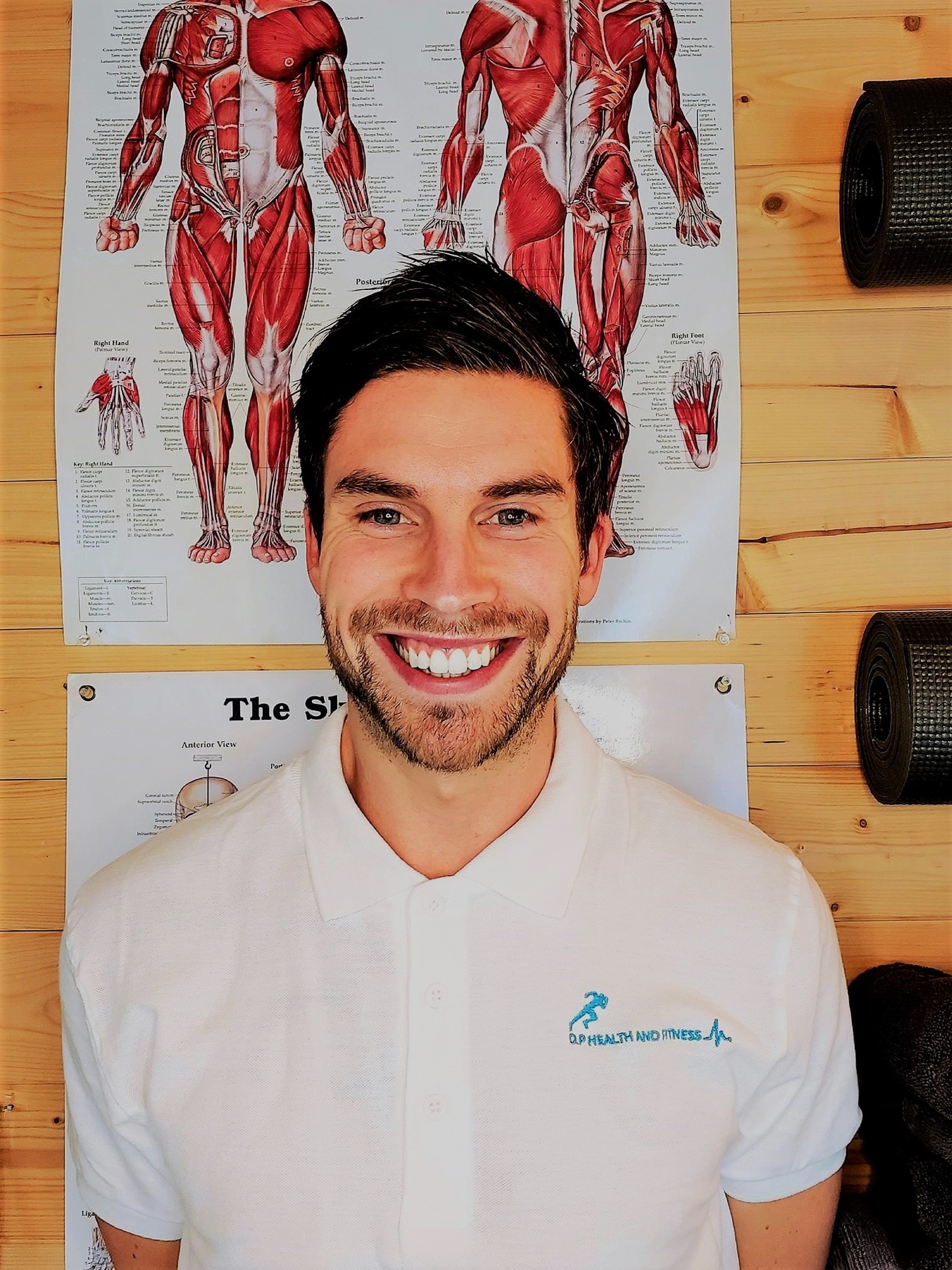 Our Happy Clients Testimonials
Brilliant brilliant brilliant. Kind, caring and knowledgeable. Would wholeheartedly recommend Dan!
Heidi Anne-Oneil
Highly recommend Dan, had an inflamed hip joint due to running, very painful for 3wks, my best friend and also my brother in law put me onto Dan and after one session it already feels so much better, very nice professional young man too.
Nicki Stenning
Dan saw me at late notice first thing this morning I was suffering with back pain. After the session was pain free would highly recommend him.



He's very professional and gives great advice and after care
Pete Murphy
Amazing. Over the years of trying various therapists I have never experienced the professionalism, knowledge and service that Dan provides. I have not only came away feeling better from the treatment given, but also more informed of causes to my injury, the way the body works and also how to prevent it happening again. Dan has the latest equipment in a very comfortable environment and I am always made to feel comfortable. Thank you Dan Parham
James Cooper
Dan, thank you so much for my regular sport massages! I've done 21 miles today and its 3 weeks till the big day - marathon! With all the inflamed hamstring and Achilles I would not be able to train without your help! Thanks a lot and see you next week!
Malvina Price
I

have had the pleasure of teaching Dan on some of my Bodymaster Method ® Courses at the University of Oxford and he has been an exemplary student who quests knowledge and wants to excel in his sports massage career, I can highly recommend his services.
John Gibbons, Osteopath, Author and Lecture

r
These are just a few clients of the thousands of happy clients we have treated over the last 10 years........
Call today 07585508611
A natural approach to better health and wellbeing for everybody!